Custom Design Pole Building Options
Custom Build Design - Country Builders, Inc. builds each of our maintenance free pole buildings to meet your specific needs. Your pole building can be any width up to eighty feet wide and any length.
Metal Roofing, Siding, and Trims - All our pole buildings feature painted G-100 metal sheeting that is cut to length, with a 40 year manufacturers paint warranty. All of the metal panels are heat formed to reduce paint crazing on the ribs of the panel. Click here to download a color chart of the 25 available colors.
Overhead doors - Country Builders, Inc. uses quality, 24 gauge, overhead doors in our pole buildings.
Entry Doors - Country Builders, Inc. uses entry doors and jambs that are maintenance free.
Cupolas and Weathervanes - A great way to enhance your pole building. Cupolas can be custom made to match your building. Country Builders, Inc. has a great selection of weathervanes available. See cupolas and weathervanes.
Horse Stalls - Pole Buildings can make great horse barns. Country Builders, Inc. has all the accessories available to outfit your horse barn. Visit our Horse Barn page.
Also Available by Country Builders, Inc. - Sitework ~ Post Protectors ~ Shingles ~ Vinyl Siding ~ Seamless Rain Gutters ~ Soffit ~ Ridge Vents ~ Skylights ~ Double Bubble Insulation ~ Concrete ~ Dutch Doors.
Call for a Free Estimate
302-735-5530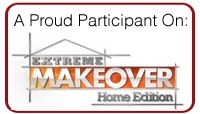 Pole Buildings can be used for almost any application.
Garages
Storage Sheds
RV Storage
Pavilions
Shops
Implement Sheds
Horse Barns
Animal Shelters
Houses
Commercial Buildings